Bulatex® cellular rubber foams
Bulatex® is a complete range of EPDM foams for protection, sealing, acoustic & thermal insulation, and wedging.
To guarantee the highest level of quality, the process has been fully integrated, from the development of materials in our Hutchinson research and innovation center to the production of our entire range in our Briare (France) plant.
The transformation of the final parts is carried out in our cutting plants, close to our customers in order to permanently reduce our carbon footprint.
Supplying both closed cell and open cell foams, we can offer a variety of technical features. This allows us to provide solutions to all industrial markets and to meet a large number of environmental constraints.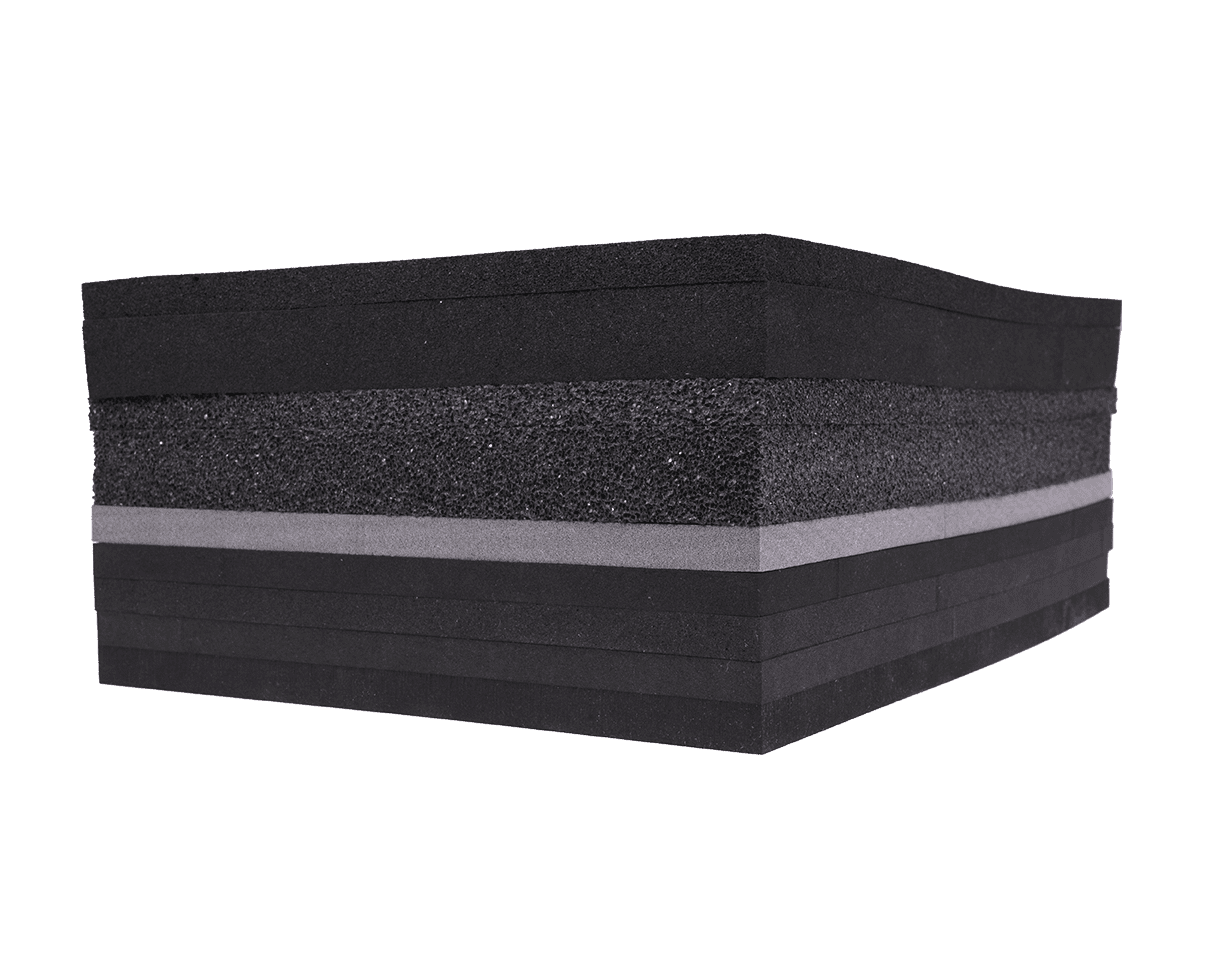 Features
Open and/or closed cell foams

Fire resistance: FMVSS 302 compliant

Temperature : from -50 to +150 °C

Low thermal conductivity: ~0.035 W/m °C

Density: from 50 kg/m3 to 750 kg/m3

Compressive stress: from 2 to 1,500 kPa

Optimal performance: air, dust and water tightness, wedging, counterforce application, anti-vibration, acoustic

Delivered formats: parts: set, roll, unit // material : block, sheet, rolls
Download the leaflet
Benefits
Sealing
Insulation
Tailor-made
Markets and expertise
Automotive
Energy