Dymeo®
Dymeo® is an innovative absolute rotary sensor. It allows to control rotary movements with high precision or to measure instantaneous speeds.
Its inductive technology, based on eddy currents, guarantees insensitivity to low frequency stray magnetic fields.
With an optimized design that takes into account the sensor's environment, the Dymeo® can be integrated into every customer application and system.
The robustness of the Dymeo® sensor makes it suitable for all kinds of applications, even in demanding markets such as aerospace, automotive, defense, railway, or medical.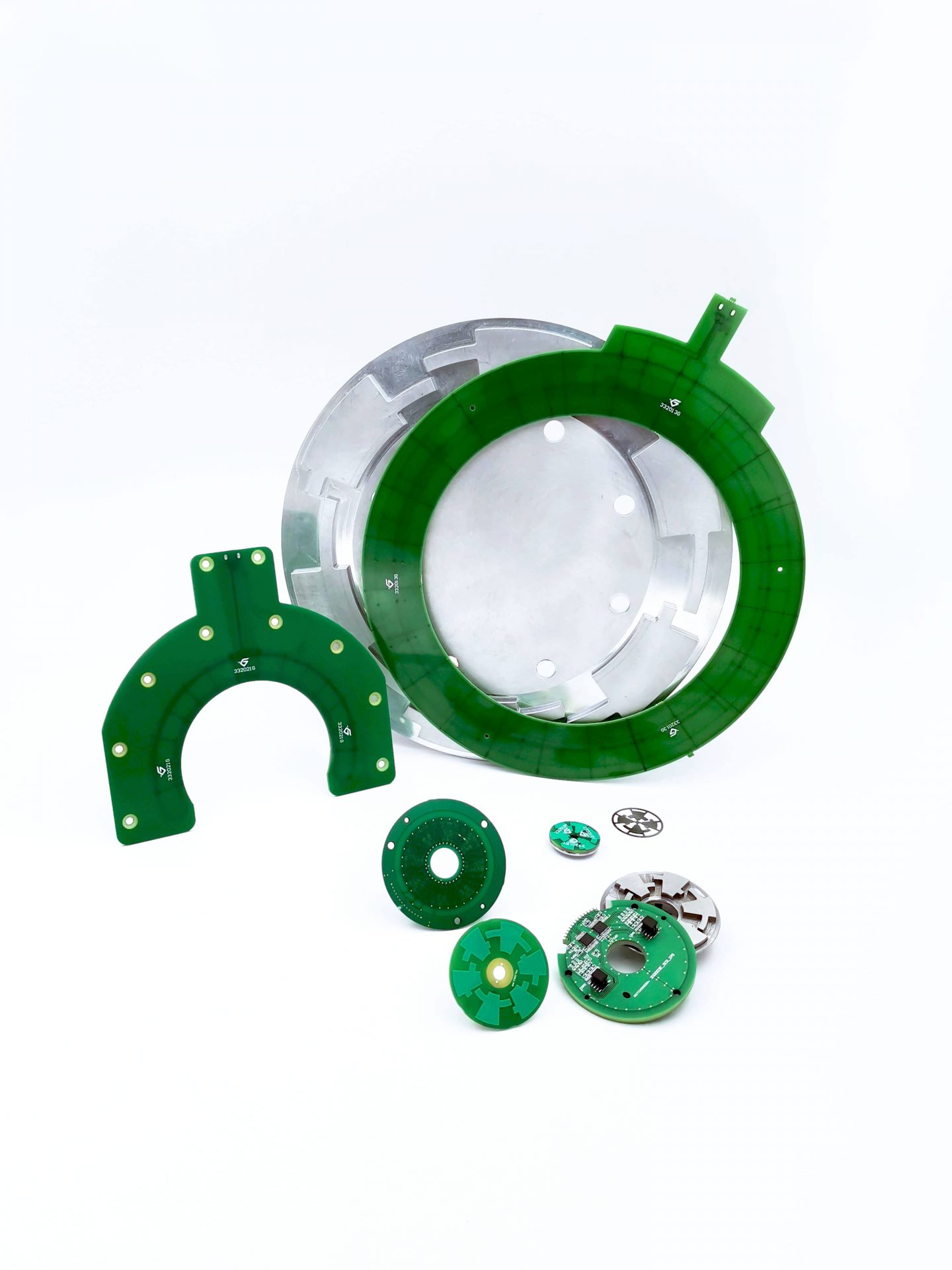 Features
Contactless inductive technology
Absolute sensor, "True-power-on"
Measuring range from 0 to 360
Resolution up to 24 bits
Accuracy of the mechanical angular position: ± 0.02°
Latency <5 µs
Refresh rate up to 100 kHz
Rotation speed up to 100 000 rpm
Insensitive to low frequency <150 kHz stray fields
Power consumption <0,8 Watt (30 mA/24 VDC)
Temperature range from -40 to +150°C
Download the leaflet
Benefits
Precision
Reliability
Compactness
Markets and expertise
Automotive
Railway
Industry
Medical