Gasholder seals
Our gasholder seals are compatible with Wiggins type dry gasometers, up to 100,000 m3, used in steel mills, but also with conical gasometers in biomass and chemical plants. Our gasometer seals are resistant to the converter gases and BOF (Blast Open Furnace) found in Wiggins gasometers.
To ensure the highest level of quality, the process has been fully integrated, from the development of materials in our Hutchinson research and innovation center, through rubber production, calendering, manufacturing and inspection, to assembly supervision.
The design of the membrane and its heat-vulcanized welds give it special flexibility and strength, limiting stresses and areas of accelerated aging. This robustness allows an extended life of about 20 years, reduces maintenance interventions and the corresponding risks.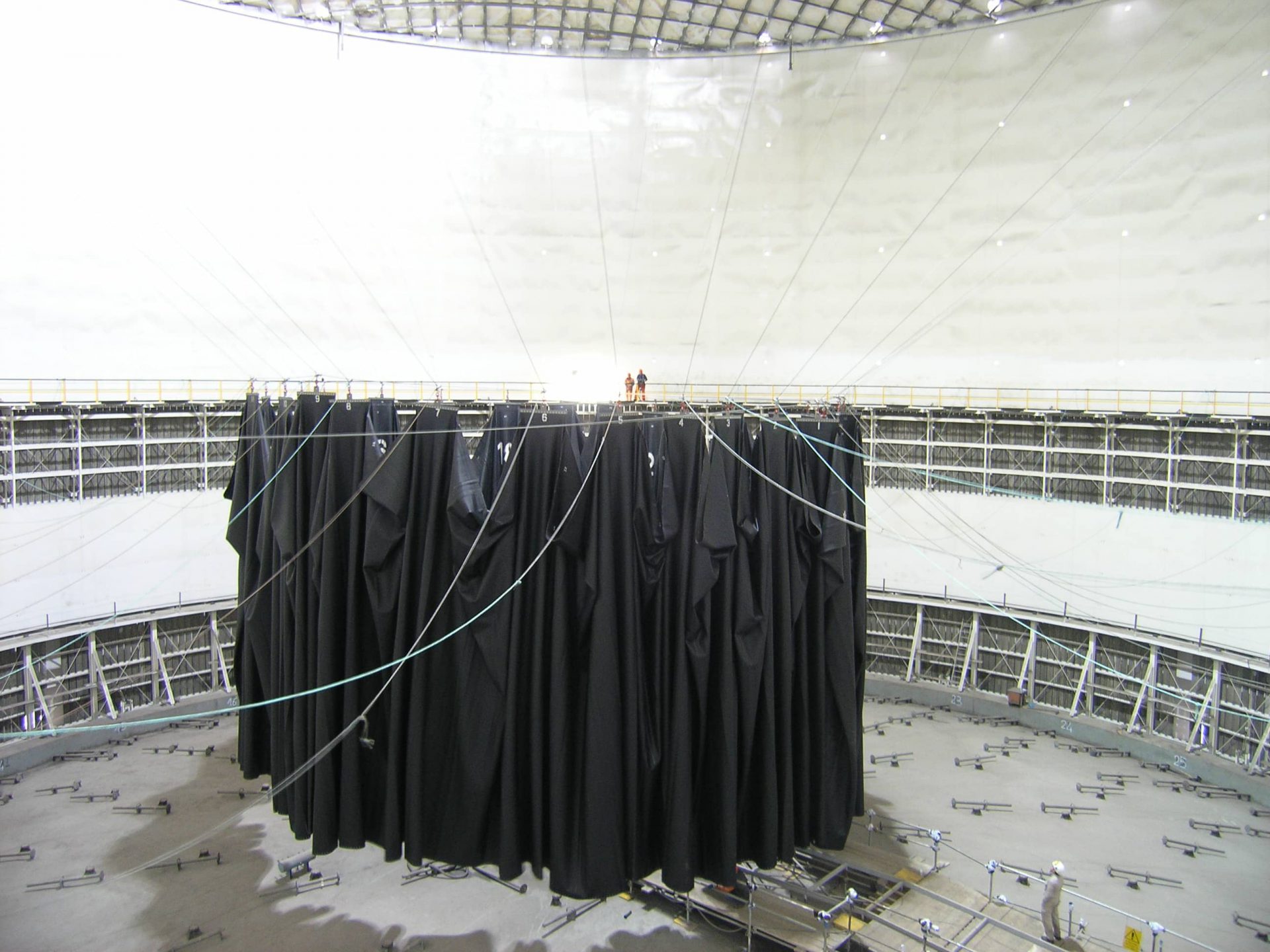 Features
TYPE TN300P :

Application: Wiggins dry gasometer

Textile support: nylon cord, 2 folds crossed at 90°

Elastomer blend: protected nitrile rubber (NBR)

Resistance to gases: CO, CO2, methane, converter gases, etc.

Thickness : 3,25 mm

Durability: 2,000,000 bends

Working temperature : - 35°C to +80°C

Ozone resistance: no visible cracks

Qualifications: internal test bench, inspection and traceability of all hot vulcanized welds
TYPE TN270P :

Application: biomass and chemical plants

Textile support : nylon cord, 2 folds crossed at 45°

Elastomer blend: protected nitrile rubber (NBR)

Gas resistance: CO, CO2, methane, converter gas,...

Thickness : 2,25 mm

Durability: 2,000,000 bends

Working temperature : - 25°C to +80°C

Ozone resistance: no visible cracks

Qualifications: internal test bench, inspection and traceability of all hot vulcanized welds
Download the leaflet
Markets and expertise
Energy
Industry